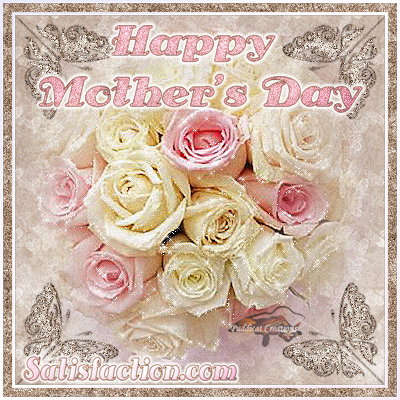 I want to wish everyone a Happy Mother's day. Yes, even to you guys because you have a mother or know a mother! I am working today, but that is ok because I get to wish alot of people a Happy Mother's day! My new job is going good. I have gotten the hang of things and am flying solo on the weekend now.
It is very windy today. The trees are blooming beautifully. The lilacs are just opening now and smell heavenly! I have heard reports of hummingbirds in the area. I have not seen one yet but I'm sure they are coming! I hope they brought winter blankets because we have a frost advisory tonight. I will have to cover my flowers and lettuce etc..
Rich and I did not win the Stewarts contest. Too bad, but we can plan our own wedding for next year! We don't have to eat chili dogs if we don't want to!
I hope everyone has a good upcoming week.. Linda

Comments - Graphics - Layouts - Photobucket